Our mission is to help smart lawyers become brilliant lawyers.
Hotshot was founded on a paradox: the smartest people, who went to the best law schools and joined the best law firms, have no clue what they're doing when they start practicing law.
Our solution was to bring innovations in digital learning to the legal industry – things like short videos, interactive quizzes, and mobile learning. We now help 40 of the Am Law 100 and top law schools provide on-demand learning and interactive training programs in remote, live, and hybrid settings.
Some of the people behind Hotshot
Meet Emily
Emily is a Director of Content at Hotshot. She works with lawyers with experience at top law firms to write the content for Hotshot videos. Emily practiced corporate law at Cleary Gottlieb in New York, and was on the professional development team at Shearman & Sterling. She was once voted New York City's Biggest Knicks Fan.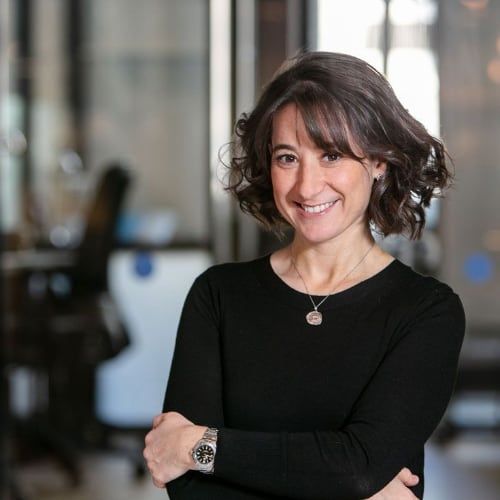 Meet Han
Han oversees video production and operations at Hotshot. Her team runs video shoots and does the design and motion graphics that make Hotshot content look and sound great. Han spends her free time advising non-profits, running a micro-farm, and chasing after two kids.
Meet Caitie
Caitie manages the Customer Success team, partnering with customers to make sure they get the most out of their Hotshot subscriptions. Business acumen training programs, creative summer and fall programs, learning tracks for midlevels – you name it, Caitie's team helps you plan it. Fun fact: Caitie used to be a Rockette at Radio City Music Hall!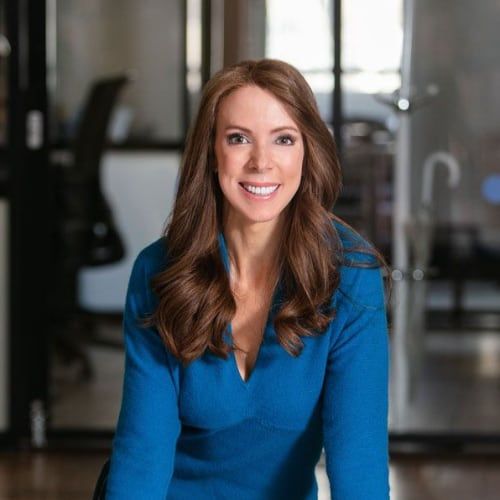 Meet Ayo
Ayo handles all things law school. She works with our law student advisory board, professors, and career services offices to help students excel in classes, interviews, and fall and summer jobs. Since law school, she's worked in Big Law, at a Nigerian startup, and at the U.S. Small Business Administration. When she's not working, she travels, hikes, and practices her French.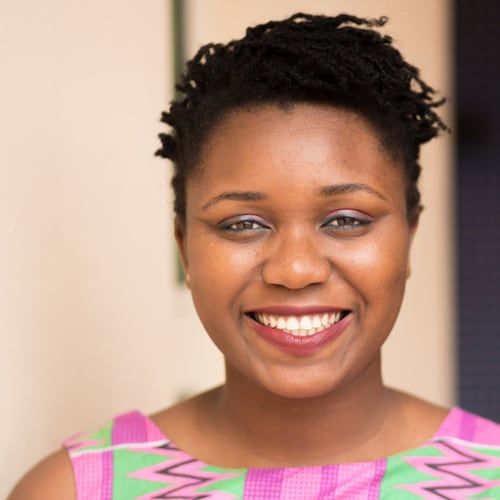 Founders
Ian Nelson and Chris Wedgeworth started Hotshot after working together as part of the leadership team at Practical Law Company. They bring their experience building and growing Practical Law and producing high-quality content for lawyers to Hotshot.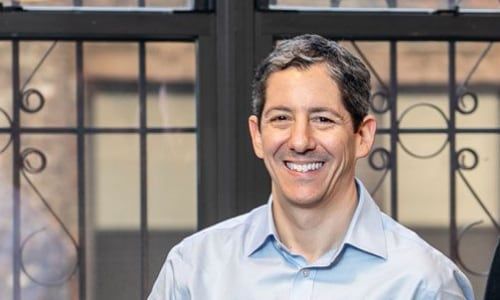 Meet Ian
Ian started out in the legal industry as a corporate lawyer and remembers all too well the feeling of not knowing what anyone was talking about when he was a junior associate. He co-founded Hotshot to help others avoid that same feeling. When not focused on the business, he's on the lookout for the best Cuban sandwich in Miami, where he lives with his wife and dog, Mr. Woofington.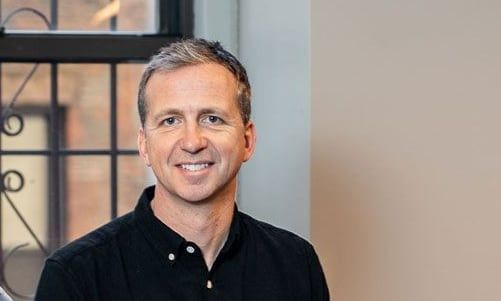 Meet Chris
Chris is the MBA of the founding team, with leadership, sales, and legal-industry experience. Before starting Hotshot, he was the managing director of Practical Law's US business. After four years of working in London and 20 in New York, he now lives in Sweden with his wife and young family, taking advantage of Hotshot's work-from-anywhere policy.
Professional Development Advisory Board
Our advisory board of professional development leaders helps us stay on top of the latest trends in legal education and training.
Anna Bankey

Pillsbury Winthrop Shaw Pittman

Michele Bendekovic

Bass, Berry & Sims

Larry Brown

Former PDC Board Member

Kent Coit

Boston University School of Law

Sara Dana

Harvard Law School

Michelle Peralta

Ropes & Gray

Jeanne Picht

Fried Frank

Don Smith

Crowell & Moring

Caitlin Vaughn

Goodwin
Investors
Hotshot's investors include experts from a variety of backgrounds — business, law firms, and in-house legal departments.
Guy Baring

Former CEO of Practical Law UK

Robert Dow

Co-Founder, Practical Law Company

Jeroen Plink

CEO, legal tech entrepreneur, and investor

Ralph Baxter

Former Chairman, Orrick

Don Liu

General Counsel, Target

Dan Smith

SVP Strategy, Dow Jones

Anna Rainbow Chalker

Angel Investor

Chris Millerchip

Co-Founder, Practical Law Company

Michael Suchsland

Former President, Thomson Reuters Legal