For Companies
How smart legal teams become brilliant legal teams.
Make it easy for inhouse lawyers and legal professionals to build their skills and get even better. Hotshot is the video-based learning platform for the legal industry.
Contact Sales
Trusted by world-class organizations
How Hotshot helps companies
Expand your team's knowledge
Our 250 courses on corporate, litigation, and business topics can help broaden your team's knowledge and learn about new practice areas quickly.
A better way to earn CLE
With Hotshot, lawyers get the best of both worlds – watching short videos built for learning while also earning CLE.
Access to content trusted by the best firms
Give your team access to the same content used by dozens of Am Law 100 firms to train their lawyers.
Help business colleagues learn key legal concepts
Share content with colleagues to help them learn concepts that are important to their work, like how M&A deals work, contract terms, and the stages of litigation.
How it works
Courses
Over 250 courses on corporate, litigation, and business skills. Courses include short, practical videos, interactive quizzes, and written summaries.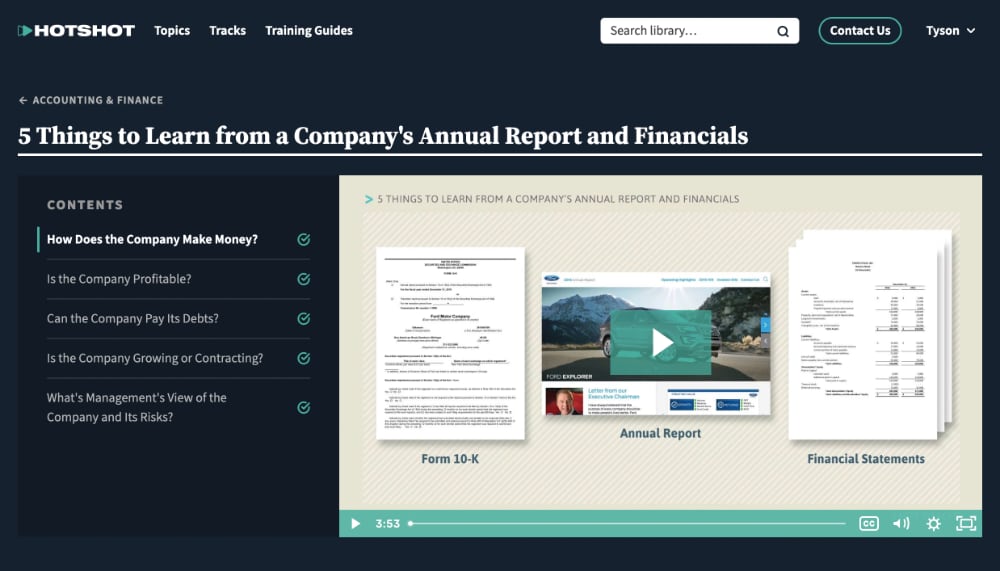 CLE and Custom Tracks
Curated course lists that let lawyers learn at their own pace and earn CLE along the way. Companies can also create custom tracks with company-branded certificates of completion.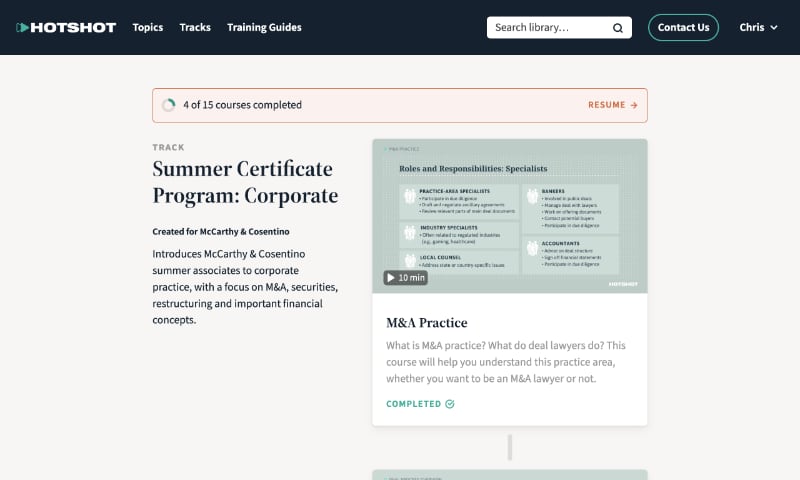 Training Guides
Designed for leaders running group training programs, training guides include hypos, discussion questions, and instructions for facilitators and attendees.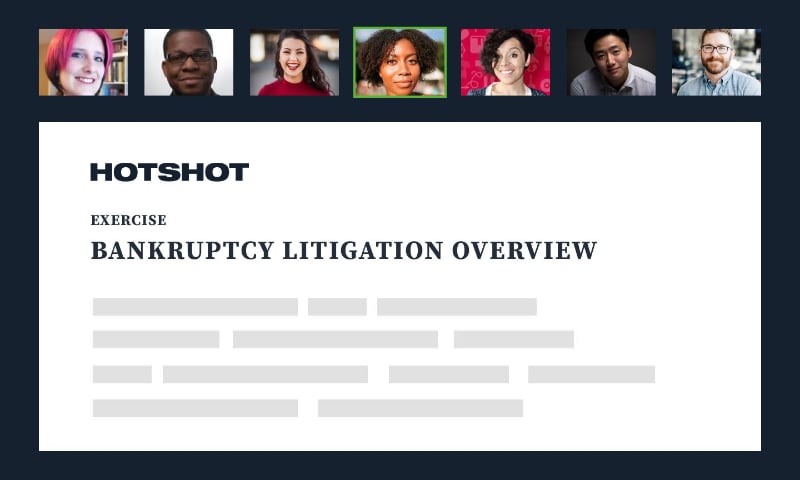 Customer testimonial
Pricing
Companies
From $1,500 per year
For inhouse lawyers and other professionals

Access to all topics

CLE credit

Enterprise pricing available